BDS with commendation (Glasgow)
DSD Master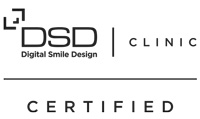 Dr Andrew recently became a Digital Smile Design (DSD) Master in 2023 after studying DSD for 2 years and working on complex cases to present to the board to obtain his Mastership. He joins a prestigious international group of dentists and clinics that provide digital dentistry.
Dr. Andrew obtained his Bachelor of Dental Surgery (BDS with commendation) at the esteemed University of Glasgow, being awarded the Nana Reid Donoghue prize for best clinical case in the final year. He went on to work in a variety of settings before moving to Singapore.
His first job was working on a remote Scottish island, the Isle of Bute. Working here helped him establish his skills and particularly his independence, as it was the only dental provider on the island!
His next job was working in some of the most deprived socio-economic areas of Glasgow, helping provide dentistry to those who cannot readily access it, such as those in care homes or having palliative care at home.
In 2009, he moved to London with Dr. May, where he worked in NHS and private practice in picturesque Surrey. He became a Vocational Trainer for young dentists whilst working there for 3 years.
2012 saw Dr. Andrew move to Singapore and start his new life and his family. He has since worked in several private practices, also acting as Supervisor to young dentists entering the Singapore system. In 2021, he became the founder of his own dental clinic, Skye Dental.