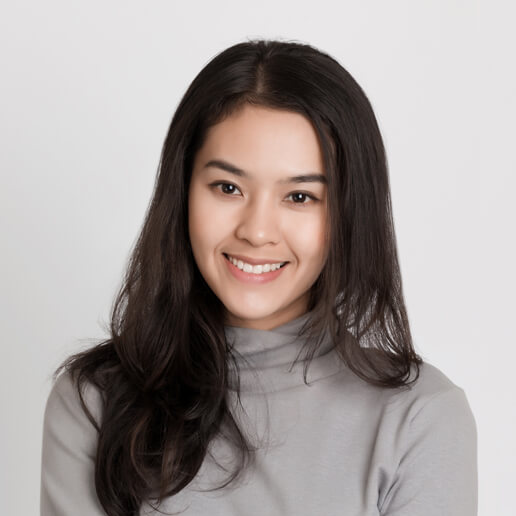 HOW DOES INVISALIGN WORK?
Using digital scanning technology, a model of your teeth and bite are sent to Invisalign. Invisalign uses a 3D computerised planning software (Clincheck®) to allow clinicians to accurately plan the movements of your teeth from start to finish. Through this software, you will be able to see the expected movements and results of your treatment, as well as potentially explore different treatment options depending on the problem.
Once the treatment plan is confirmed, your custom-made Invisalign aligners will be manufactured and delivered to the office. Each set of aligners is worn between 1-2 weeks, removing them only when you're eating, drinking, brushing or flossing. The recommended number of hours of wear per day is 20-22. You'll visit Dr Eide every 6-8 weeks to check in and ensure the straightening process is progressing as it should.
The MyInvisalign app by Invisalign® allows patients to monitor their own treatments with photographs, and also allows alerts to be set to remind patients to change their aligners.
TYPES OF INVISALIGN® TREATMENT AT SKYE DENTAL
At Skye Dental, we can treat most, if not all, orthodontic problems using Invisalign® treatment. We have been recognised for our excellence with this virtually invisible treatment with Platinum Elite Invisalign® Provider status.
Our practice offers an Invisalign® treatment option for all ages and treatment times. We offer:
Invisalign®: This is the full, comprehensive Invisalign® treatment. It can help with even complex orthodontic issues, and usually takes 18-24 months to complete.
Invisalign® Lite: Invisalign® Lite is ideal for patients who only need minor adjustments in their front six teeth. This treatment can achieve results in as little as six months.
Invisalign® Teen: This option is ideal for growing children who may have a mix of permanent and baby teeth, as newly erupting permanent teeth can be accommodated for and even guided into position by the clear aligners. Treatment time can range from 12-24 months to complete.
Invisalign® First: An increasingly popular Phase 1 or early interceptive option, Invisalign First allows for early orthodontic problems to be treated comfortable and effectively for young children.
BENEFITS OF INVISALIGN CLEAR ALIGNERS
Our patients love Invisalign® treatment because it fits into their lifestyle. This treatment is:
Accurate - Our innovative scanning software allows us to plan a custom treatment with extremely precise results. It also means we will know how your smile will look, and when your treatment will finish - before we even begin.
Discreet - The clear material of Invisalign® aligners is virtually invisible, so no one has to know about your treatment.
Comfortable - Invisalign® aligners are made of smooth plastic that won't irritate your cheeks and gums. They also won't cause any metal allergies.
Convenient – You can remove your aligners for better oral hygiene and to enjoy all your favourite sports, food and activities.
Under the specialised care of Dr Eide, your teeth move little by little, week by week until they have straightened to the final position to achieve your perfect smile.
TYPES OF PROBLEMS THAT INVISALIGN CAN TREAT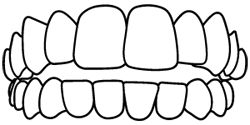 Open Bite
Open bite often occurs when some teeth are unable to make physical contact with the opposing teeth for a proper bite.
Deep Bite / Overbite
Deep bite or overbite occurs when the upper teeth bite over the lower teeth.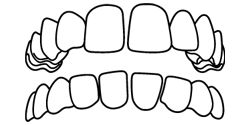 Gapped Teeth
Gaps between teeth can occur with abnormal continued growth of the jawbone. Missing teeth can also cause the surrounding teeth to shift due to extra space, creating gaps in your teeth.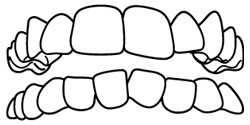 Overly Crowded
Teeth crowding occurs when there is simply a lack of room within your jaw for all of your teeth to fit normally.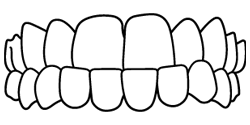 Underbite
Underbite can occur when the lower teeth protrude past the front teeth.
Crossbite
Crossbite can occur when the upper and lower jaws are both misaligned.